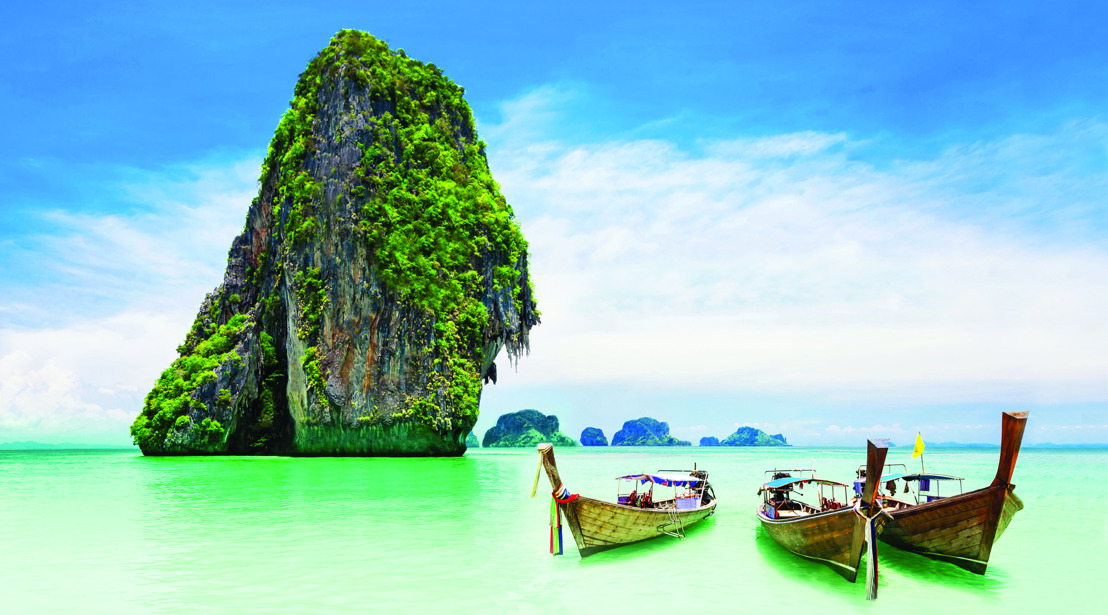 Another record-breaking summer for flydubai
The Dubai-based carrier expects more than 4.5 million passengers to travel across its network this summer, a 30% increase compared to 2022
Adds nine seasonal summer destinations from 21 June 2023, growing its network to more than 115 destinations

On track to operate an average of 9,400 scheduled flights per month between 01 June and 30 September 2023

Takes delivery of seven new aircraft since January this year, growing its fleet to 79 Boeing 737s
Dubai, United Arab Emirates, 19 June 2023: flydubai, the Dubai-based airline, is preparing for its busiest summer to date; with more than 4.5 million passengers expected to travel between 01 June and 30 September 2023 across its growing network.
Ghaith Al Ghaith, Chief Executive Officer at flydubai, said: "as we prepare for another record-breaking summer, we would like to commend the efforts of all the stakeholders who are working together to ensure that passengers travelling through Dubai's aviation hub have a great experience. ​ More than 4.5 million passengers are expected to travel across the flydubai network over the next few months, which reflects the increasing demand for travel, passengers' confidence in our services and the attractiveness of Dubai's offering as well as our growing network."
Hamad Obaidalla, Chief Commercial Officer at flydubai, said: "we are pleased to offer passengers more options to travel this summer with more than 115 destinations to choose from. flydubai's seasonal summer routes, alongside its growing network, will enable more people to travel whether for a holiday, business or visiting friends and family. We have added 33% more capacity across our markets and look forward to welcoming passengers on board for the Eid holiday and busy summer period."
Expanding network and added capacity
Up to 4.5 million passengers are expected to travel with flydubai during the upcoming busy travel period. The carrier offers passengers the option to travel to 117 destinations across 52 countries this summer, including Krabi, Milan-Bergamo, Neom, Pattaya, St Petersburg and more. flydubai will start operating to nine seasonal summer destinations from 21 June onwards.
Eid Al Adha busy travel period: the carrier has increased capacity by 20% on select destinations across its network to accommodate the surge in demand for travel over the Eid Al Adha holiday period between 24 June and 02 July. This includes popular destinations such as Baku, Beirut, Colombo, Male, Tbilisi, Yerevan and Zanzibar.
To meet increased demand, capacity has increased across the network by 33% between 01 June and 30 September 2023, compared to the same period in 2022.
European Network: flydubai has grown its network in Europe to 28 destinations, including five destinations in Italy, Belgrade, Budapest, Prague, Salzburg, Warsaw, Zagreb and many more.
An average of 9,400 flights per month are scheduled across flydubai's network between 01 June and 30 September, with August being the busiest month.
Growing fleet and workforce
flydubai has taken delivery of seven new aircraft since the start of 2023, growing its fleet of Boeing 737s to 79 aircraft, an increase of 23% compared to the number of aircraft the carrier operated in the same period in 2022.
To support this growth trajectory, flydubai has grown its workforce by 560 new colleagues over the last six months which includes pilots, cabin crew and talented professionals from 138 different nationalities.
Travel advice for passengers
With the scale of operations and the expected number of passengers travelling on flydubai via Terminal 2 and Terminal 3 at Dubai International (DXB) this summer, the carrier is rolling out a series of passenger communications to ensure they have a smooth journey. Customers are also reminded to book early and book online.
Passengers are advised to arrive at the airport at least 04 hours before the departure time of their flight.

Check-in closes 60 minutes before the flight departure time and boarding gates will close 20 minutes before departure.

Online check-in opens from 48 hours up to 90 minutes before the flight departure time.

Passengers are advised to check their baggage allowance before they travel.

Passengers are advised to check all the documentation required for travel to their destination, including any visas and health requirements, before arriving at the airport.

Passengers can check in for flights and drop off any checked baggage from 24 hours prior to departure at the car park check-in facility at Terminal 3, Dubai International (DXB).
Flight details for the nine destinations starting from 21 June 2023:
| | | | | | |
| --- | --- | --- | --- | --- | --- |
| | | | | | Dubai International (DXB) |
| | | | | | |
| | | | | | |
| | | | | | |
| | | | | | |
| | | | | | |
| | | | | | |
| | | | | | |
| | | | | | |
| | | | | | |
Flights are available to book on flydubai.com, the official flydubai Mobile App, the Contact Centre in Dubai on (+971) 600 54 44 45, flydubai travel shops or through our travel partners.
For the full timetable, please visit: https://www.flydubai.com/en/plan/timetable
To know about Holidays by flydubai, please visit: https://holidays.flydubai.com/en/
---