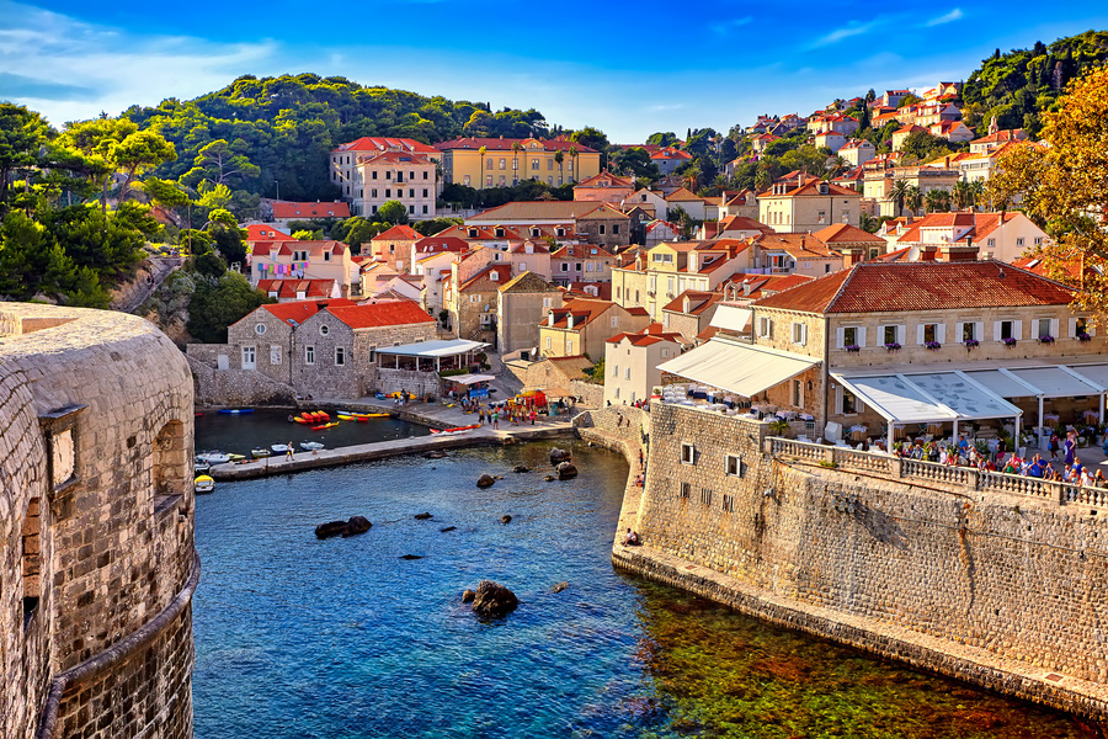 Dubrovnik, Croatia
Monday, May 28, 2018 —
Best for
Sightseeing, Culture
With its stunning location overlooking the calm blue waters of the Adriatic Sea and its enchanting Old Town, Dubrovnik is the perfect destination to visit for a long weekend.
One of the best ways to spend a day in Dubrovnik is to take in the sights and sounds of the Old Town. Not only is this the historical centre of Dubrovnik, a stunning UNESCO cultural World Heritage Site, it is also home to some of the filming locations for the TV series Game of Thrones. Start your day at the Pile Gate and grab a coffee and a pastry from one of the small cafes on the limestone-lined streets. Continue to Fort St. Lawrence, which at 37 metres above sea level, offers unparalleled views over the Adriatic and the Old Town. Pause on one of the narrow streets of the Old Town to enjoy a freshly prepared lunch and then make your way up Mt. Srđ by cable car. Be sure to stand at the back of the cabin for breathtaking views over the Old Town. Walk the City Walls and definitely stay for sunset!
Another way to spend a day in this oasis on Croatia's southern tip is to request a picnic basket full of the local delicacies including local cheeses (try the Dinarski Sir!), freshly baked bread, cold cuts and seafood from your hotel and take it to one of the secluded beaches. Then sit back, relax and enjoy the fresh sea air – or an episode of Game of Thrones on your iPad!
Top tip
Spend an evening on Lokrum Island, which is a fifteen-minute boat ride from the harbour in the Old Town. Escape the heat by taking a dip in the salt-filled lake located in the southern part of the island. Pack a picnic, find a nice shaded area and marvel at the exotic plants that grow in the nature reserve.
flydubai flights between Dubai and Dubrovnik
Four times a week from 10 April to 25 October
Flight time
Five and a half hours
Return fares in Economy Class
Starting from AED 1,800
Return fares in Business Class
Starting from AED 8,080