flydubai launches a revamped Travel Agency Portal
• The Dubai-based airline launches its redesigned and enhanced booking portal, providing its travel trade partners with a more seamless and user-friendly experience
Dubai, United Arab Emirates, 20 October 2022: flydubai, the Dubai-based airline, launched today its revamped portal that has been redesigned to better serve its travel trade partners.
flydubai's new Travel Agency Portal has been redesigned with a fresher visual look and provides a more personalised online experience with a range of advanced features and self-service tools, catering to the needs of its travel trade partners.
The revamped portal includes improved functionalities for travel agents when creating or amending passengers' bookings and introduces new features within the agency management section that offers greater efficiency and ease of use. The dynamic new portal has been upgraded using the latest technologies and adheres to IATA's Billing and Settlements Plan (BSP) to facilitate payments.
Commenting on the new Travel Agency Portal, Jeyhun Efendi, Senior Vice President, Commercial Operations and E-commerce at flydubai, said: "We are delighted to have launched our newly enhanced Travel Agency Portal to further support and engage with our travel trade partners. At flydubai, investing in the feedback of travel trade partners and using that to innovate our digital platforms has always been important to ensure the best possible user experience. We are grateful for the continued support of our travel trade partners."
For more information about flydubai Partners, please visit https://www.flydubai.com/en/flying-with-us/partners/partner-with-flydubai.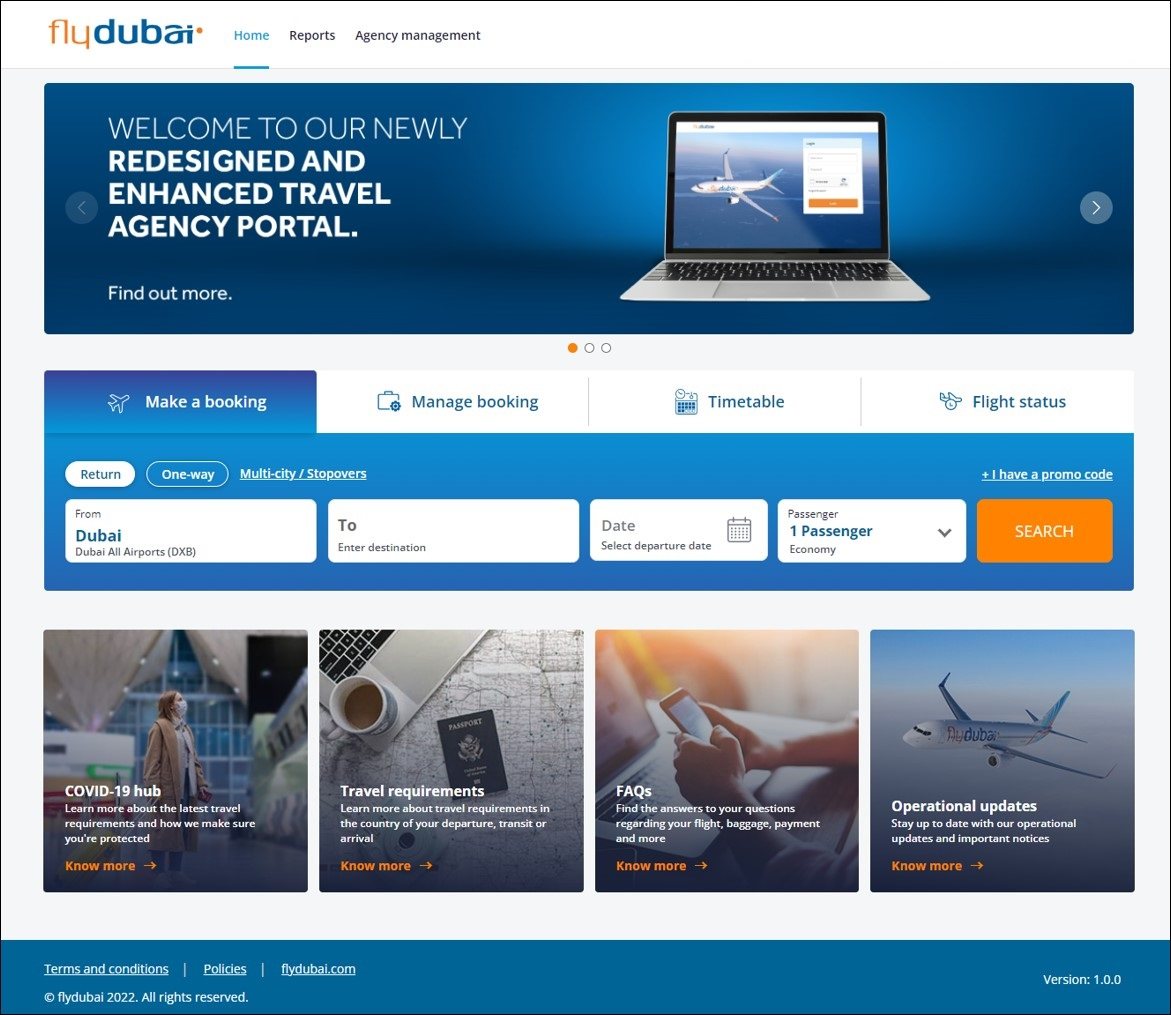 ---