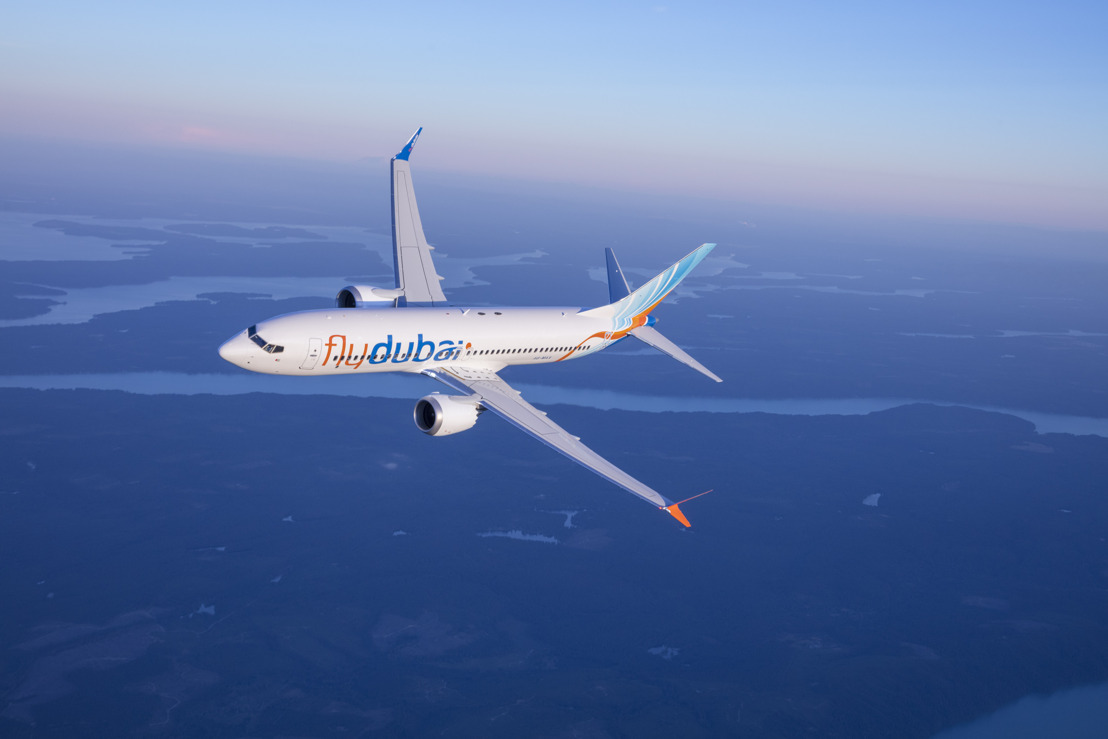 flydubai Reports Half-Year Financial Results for 2018: Remains Focused on Long-Term Strategy; Continued Investment; Half-Year Financial Performance Impacted by Rising Fuel Costs
Dubai-based flydubai today reported its Half-Year Financial Results for the reporting period to 30 June 2018.
Wednesday, September 5, 2018
Total revenue increased to AED 2.8 billion (USD 761 million) for the six-month period; an increase of 10.4% compared to the same period last year
RPKM[1] grew by 6.5% compared to the same period in the first half of last year
Reports loss of AED 316.8 million (USD 86.3 million) for the period ending 30 June 2018
A price impact of AED 175 million due to a 35% increase in the Average Brent Crude Oil prices compared to the same period last year
Passenger numbers remained steady at 5.4 million during the first six months of the reporting period
During the first six months of 2018, flydubai contributed 12.3% of all traffic in Dubai
Continues to invest for the long-term in the fleet, unique new routes across the network and airline's infrastructure aligned to strategic objectives
Statements on Half-Year Results 2018
Rising fuel costs have put pressure on operating costs. This is reflected in the accelerated increase in total operating costs with the impact being felt more quickly with a price impact of AED 175 million due to a 35% increase in the Average Brent Crude Oil prices.
Route review: the airline has undertaken a systematic review of the performance of its network. This has resulted in the cancellation of operations to some destinations as well as investment in the development of other routes to aid their maturity.
Market landscape: the economic and geopolitical climate remains challenging dampening demand for travel. Yield has stabilised although this has not been able to sufficiently offset the impact of higher fuel costs, rising interest rates and a stronger dollar.
Ghaith Al Ghaith, Chief Executive Officer at flydubai, said: "in its first nine years of operation much has been achieved to firmly establish flydubai as an intrinsic part of the aviation industry. We have continued to see a tough trading environment and the Half-Year Results reflect these short-term challenges. We continue, however, to invest in our fleet, network and operations recognising opportunity as we look to the future."
Arbind Kumar, Senior Vice President, Finance at flydubai, said: "we have seen good growth in our revenue during the first six months of this year. We remain focused on the three priorities we had previously set: to improve our cost performance, broaden our distribution and optimise our network whilst keeping our cost management plan under constant review. The stronger dollar, rising oil price and higher interest rates are expected to continue to impact our performance and we will need to maintain a tight grip on the deployment of our capacity. The benefits of our investments, aligned to our long-term financial goals, provide a solid foundation for the next phase of development for the airline."
Key Financial Indicators
Fuel costs: Average Brent Crude Oil prices during the first half of 2018 were higher by 35% compared to same period last year. As a result, fuel costs were 29.2% of total operating costs; compared to 24.8% for the same period as last year.
Ancillary revenue comprising baggage, cargo and inflight sales contributed 11.0% of revenue compared to 14.6% for the same reporting period.
Closing cash and cash equivalents position, including pre-delivery payments for future aircraft deliveries, remained strong at AED 2.1 billion as for the same six-month period in 2017.
Operational Developments
Fleet: during the first half of the year the fleet size remained at 61 aircraft and includes six Boeing 737 MAX 8 and 55 Next-Generation Boeing 737-800 aircraft.
Network: as part of its network review, flydubai launched and restarted a total of 10 routes in the first half of 2018: Batumi (BUS), Catania (CTA), Dubrovnik (DBV), Erbil (EBL), Kinshasa (FIH), Krakow (KRK), Qabala (GBB), Sulaimaniyah (ISU), Thessaloniki (SKG) and Tivat (TIV). Additional flights were made available to Russia during the recent international football tournament including to off line stations, Sochi and Volgograd.

Operations to 10 destinations were cancelled and a further two routes were suspended: Ahwaz (AWZ), Al-Jouf (AJF), Bandar Abbas (BND), Bangkok (BKK), Chittagong (CGP), Dhaka (DAC), Hofuf (HOF), Male (MLE), Mattala (HRI), Tehran (IKA), Voronezh (VOZ) and Yanbu (YNB).

Codeshare: under the codeshare 1.4 million passengers have been jointly carried in the first half of 2018. 83 destinations are available under the codeshare. The combined network is on track to reach 240 destinations by 2022. flydubai has invested in five new unique destinations offering connections not previously served by either airline. These routes will require a period of operation to reach maturity.
New Appointment
Francois Oberholzer, a Chartered Accountant with 20 years' experience in the aviation sector, has been appointed as Chief Financial Officer at flydubai.
Statements on Full Year 2018 Outlook
In the second half of the year, flydubai will take delivery of seven new Boeing 737 aircraft including four Boeing 737 MAX 8. For the first time Boeing 737 MAX 9 aircraft will join the fleet and three aircraft are due for delivery. At the end of their lease period, four Next-Generation Boeing 737-800 aircraft will return to the lessors.
From 11 October, flydubai will launch, for the first time for a UAE national carrier, direct daily flights to Helsinki (HEL). As part of the codeshare with Emirates, flydubai will operate flights to Zagreb in Croatia between 02 December and 30 March 2019. This will ensure that capacity is deployed to best serve customer demand by maximising the frequency for passengers during the winter season after which flights will be operated by Emirates.
From December, select flights to 10 destinations will relocate to Terminal 3 at Dubai International (DXB) as Emirates and flydubai continue to work closely together to increase connectivity offering customers unmatched opportunities to travel.
flydubai has awarded a number of contracts for the construction of its new AED 700 million headquarters.
Ghaith Al Ghaith, Chief Executive Officer of flydubai, commenting on the outlook for 2018, said: "although higher oil prices will continue to affect our operating costs and performance in the second half; pricing stability at the current level is also likely to stimulate demand for regional travel."
Al Ghaith, added: "since the start of the codeshare, significant time and resources have been spent on the network alignment. Coupled with the investments we have made we are well placed to contribute to an increase in connectivity of Dubai's aviation hub as we see our new route structure mature."


[1] RPKM Revenue passenger kilometre