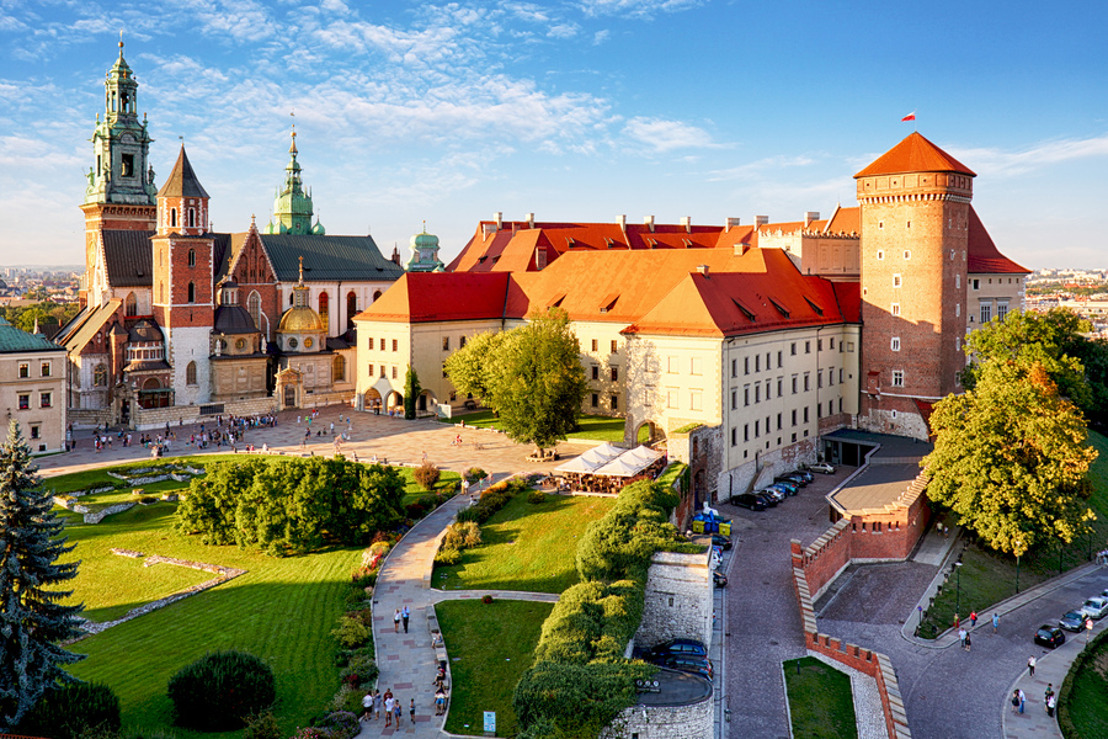 Krakow, Poland
Monday, May 28, 2018 —
Best for
Sightseeing, City break, Art
If you're looking for a short city break, look no further than Krakow, Poland's cool little brother to Warsaw. While it is only starting to grow in popularity, it remains one of the cheapest cities in Europe with plenty to do. If you love beautiful architecture, rich history and great desserts (try their delicious cheesecake and Kremowka, a Polish Mille-feuille!), this is the place for you.
One of the best things to do in Krakow is take a leisurely stroll through the historic centre of the city. Krakow's Old Town is on the UNESCO World Heritage List, and it's easy to see why. The city is filled with cobbled streets, architecture straight out of a fairy-tale, pretty cafes and charming restaurants. The main square in Krakow is one of the largest medieval market squares in Europe, and it's a great place to just unwind and watch time pass.
To get a taste of the history of the city, don't forget to explore Wawel castle, one of the most famous attractions in Krakow and home to an excellent museum. For more culture, Krakow is filled with art galleries and street art, which really adds to the cities atmosphere. The MOCAK art gallery is a great example of local and international artists and another gallery worth checking out is Bunkier Szutko, an awesome gallery which is surround by the peaceful Planty Gardens, great coffee and giant Polish breakfast bagels.
Top Tip
Take a trip to the Wieliczka Salt Mine. While it sounds a little odd this UNESCO World Heritage Site must be seen to be believed. Situated hundreds of metres underground, the mine is decorated with elaborate carvings and statues, chandeliers and even an underground chapel. Due to the uniquely salty and damp micro-climate, a trip to the mines is even believed to be good for your health. You will never look at salt the same way again!
flydubai flights between Dubai and Krakow
Daily flights
Flight time
Six hours
Return fares in Economy Class:
Starting from AED 1,600
Return fares in Business Class:
Starting from AED 8,800