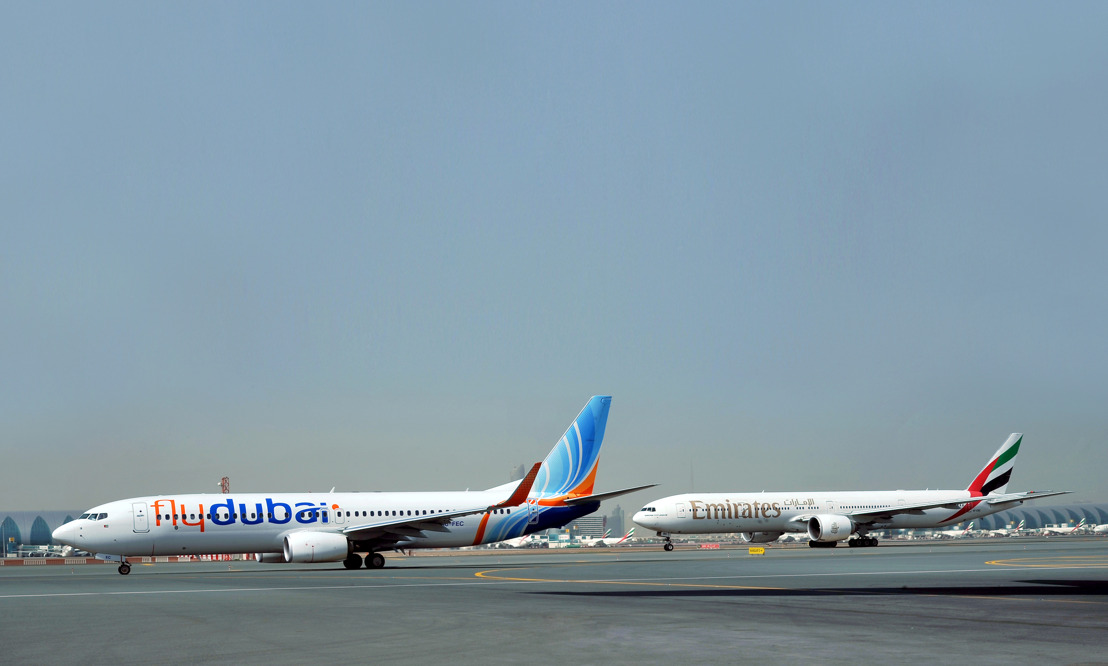 More options from Terminal 3 for flydubai passengers
From 27 October 2019, seven additional flydubai destinations will operate from Terminal 3, Dubai International (DXB)
Sunday, September 15, 2019 — Dubai-based carrier flydubai has announced today that flights to seven destinations will move from their current operating base of Terminal 2 and relocate to Terminal 3 at Dubai International (DXB). Other flydubai services will continue to operate from Terminal 2.
From 27 October 2019, flights to Almaty, Basra, Dar es Salaam, Kilimanjaro, Nur-Sultan, Sofia, and Zanzibar will operate from Terminal 3. Flights to these destinations before 27 October will continue to operate from Terminal 2. These destinations have been chosen to help improve connections between Emirates and flydubai with smooth and quick transit times.
The additional 07 points will bring the number of destinations operated out of Terminal 3 at Dubai International (DXB) to 22. This move is part of the innovative partnership with Emirates that goes beyond codesharing to several initiatives spanning commercial, network planning, airport operations, the alignment of the frequent flyer programmes and an enhanced customer journey.
"As our partnership with Emirates continues to grow, the addition of these seven destinations to Terminal 3 builds on the success of last year's move and provides more opportunities for us to optimise connectivity for our passengers," said Alex Mackenzie, Senior Vice President, Airport Services at flydubai. "By working closely together, Emirates and flydubai are able to offer passengers even more options to travel and to connect from the world's busiest airport," he added.
Passengers booked to travel to these destinations will be able to check-in for their flight at the Business Class and Economy Class desks in the departures area of Terminal 3. Business Class passengers will be able to enjoy lounge access and fast track services through immigration and security, while transiting passengers benefit from faster connection times.
Passengers who have booked to travel to these destinations from 27 October will receive communications from flydubai in advance of their date of travel, informing them of the update to their travel itinerary.
Full list of flydubai flights operating from Terminal 3:
Almaty
Basra
Belgrade
Bishkek
Bucharest
Catania
Dar es Salaam
Helsinki
Kilimanjaro
Krabi
Krakow
Mineralnye Vody
Naples
Nur-Sultan
Prague
Rostov-on-Don
Salalah
Sofia
Tashkent
Yangon
Zagreb
Zanzibar
All other flydubai flights will continue to operate from Terminal 2, Dubai International (DXB) and Dubai World Central (DWC). Flights can be booked through flydubai's website (flydubai.com), the official flydubai App, Contact Centre in Dubai on (+971) 600 54 44 45, the flydubai travel shops or through our travel partners.
For the full timetable and fares, visit: https://www.flydubai.com/en/plan/timetable